UP STREAM
Other DACS use just one Burr-Brown Bit-Perfect chip. The Pro iDSD has four, making it the only 'Quad-Stack' DAC on the market.
BUT WHAT REALLY SETS IT APART IS THAT IT COMES WITH:
Wireless playback
Built-in Spotify and Tidal
Upsampling to DSD1024
This is ground-breaking technology at its finest. There's simply nothing like it.
HEAVEN SENT
The Pro iDSD is a God amongst DACs creating heavenly audio and casting out the audio demons that ruin your musical enjoyment.
All hail the Pro iDSD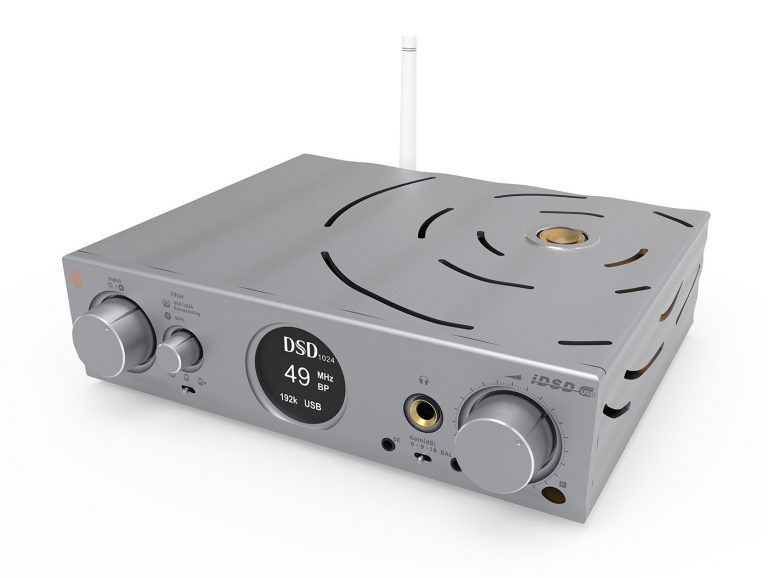 THE TECH SPEC.
The Pro iDSD is unique because it includes our:
Crysopeia FPGA Digital Engine
Which upsamples your music to DSD1024–that's double the audio clarity
The gang of four – a quad « stack » of Bit-Perfect DSD and DXD DACs by Burr-Brown.
The « interleaved » configuration means that up to eight pairs of differential signals can be used and mixed – four pairs of signals per channel.
The new XMOS XU216 X-Core 200 Series 16-Core processor has a maximum of 2,000 MIPS (two billion instructions per second) calculation power in dual-issue mode as a USB interface.
All-digital processing is Bit-Perfect, without employing ASRC or up-sampling unless digital filters are explicitly selected.
It can decode signals from all Inputs, from USB (up to 768kHz/DSD512), AES/EBU or S/PDIF (up to 192kHz/24Bit) and Wifi/Network/Mass-storage (up to 192kHz/32Bit)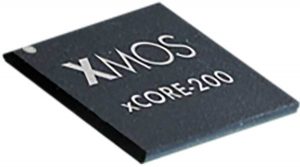 A first! The Pro iDSD brings Studio Grade DSD1024 to a wider audience.
For the DSD1024, if the MultiBit DAC is one half of the 'heart' of the Pro iDSD's digital engine, then the other half is surely the Crysopeia FPGA.
This is where we believe FPGA excels, by handling the remastering duties to attain the DSD1024 audio format.
In fact, the Pro iDSD can handle all audio formats to to DSD1024 or DSD512 or PCM 768kHz with user-selectable digital filters.
For all inputs data is sent to the Memory Buffer.
Here it is de-jittered to eliminate any transmission of source jitter to the DAC output.
The data from the Memory Buffer is further re-clocked by with the low-jitter Global Master Timing® clock, which also drives the X-Core 200 and FPGA.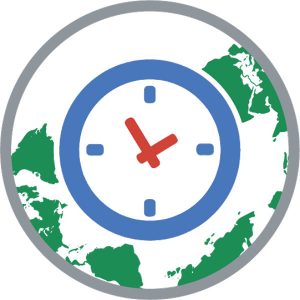 MULTI-TALENTED!
The Pro iDSD can directly link to a router for online music play.
With LINKPLAY™ WiFi/network playback, built-in Spotify and Tidal, and wide protocol support for 32-Bit/192kHz and DSD64, the Pro iDSD can directly link to a router for online music play.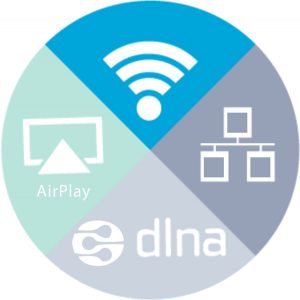 This is one of the 'holy grails' of computer audio.
All inputs are galvanically-isolated (including USB). This is the same level of execution as found in the AMR DP-777 Digital Processor.
The USB input section has its own separate power management system with multiple regulators and filtering operating from the galvanically-isolated voltage generated to power this section.

Firstly, we use the best tubes – General Electric 5670.
Second and just as important is the circuit design.
Unlike other amplifiers that have the same circuit and just switch in/out the tube section, the Pro iDSD is the very first of its kind that has two individual input circuits–one tube and one Solid-State.
This results in the best sonics of both worlds because the signal path is the shortest and there is no compromise to 'shoe horn' the tubes into an already existing solid-state circuit.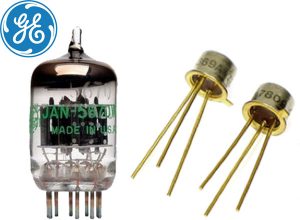 We haven't stopped there.
We are tube lovers and we appreciate sometimes there is a need for even more tube-like sound, there are two tube settings–Tube and Tube+.
The Tube+ position reduces overall loop-gain and thus negative feedback to the minimum.
This gives a different trade-off between the tube's natural harmonics and the transient performance.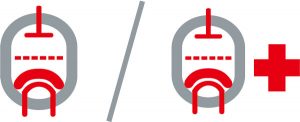 The amplifer audio circuit is fully discrete, fully-balanced with either tube or J-FET input switchable, bipolar second stage and MOSFET-buffered bipolar class A Power stage.
The resulting circuit may be best described as a 'tri-brid' where each device is used to greatest sonic advantage while minimising any drawbacks.
Furthermore, the circuit is pure DC coupled to avoid using any sonically-degrading coupling capacitors.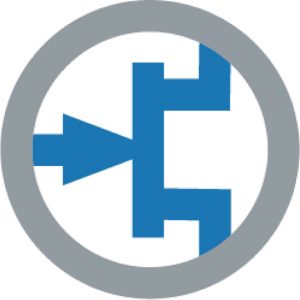 The Pro iDSD has a premium Japan Alps motorised rotary volume potentiometer.
This is the '6-Track' version with 4 tracks used for a true balanced volume control.
This is the litmus test for any amplifier to see if it is truly balanced or operates internally in single-ended mode.
Those using '2-Track' volume controls may offer balanced in and out but are not true balanced designs. The Pro iDSD however is fully-balanced from beginning to end.
Just like its sibling the Pro iCAN.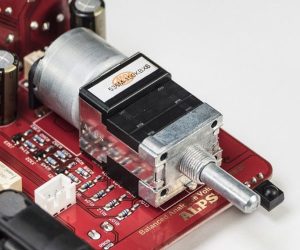 To maximise dynamic performance, especially with bass, the analogue stage is backed by audio-grade ELNA Silmic Capacitors located within a few millimetres of the audio circuitry supplied.
Elna Silmics are used in the final stages of the main DC bus which is filtered using multiple stages of inductor/capacitor filters.
While other consider them 'boutique' components, we consider them 'must haves' to achieve the best sound quality.
The digital section is powered by a bank of Elna Dynacaps 'Super Capacitors' totaling 6.6 Farad (6,600,000uF).
iFi uses Elna Dynacap DZ (TM) Super capacitors because they have 400 times lower internal impedance than common grades of super capacitors.
This exceptional low impedance means they release energy much faster than other super capacitors
All incoming DC is converted to a high-frequency waveform then rectified and filtered by a choke input capacitor filter. This produces a first-level DC bus from which all further voltages are derived. The circuit also generates a galvanically-isolated power supply voltage for the USB input circuitry.
The digital section is powered by a bank of Super Capacitors totaling 6.6 Farad (6,600,000uF). iFi uses Elna Dynacap DZ (TM) Super capacitors because they have a 400 times lower internal impedance than common grades of super capacitors. Individual low-noise TI LDO Regulators with local LC filtering provide the final low-noise power for all individual digital sections, a total of six individual regulators cover Clock, SPDIF Input and the DAC's digital section. For the analogue stage (especially the tubes) higher voltages are needed.
The whole stage effectively operates on a 60V rail offering massive potential dynamic range.